Why buy wholesale candles from Malaysian Lights?
1. We triple test every single candle, vessel, oil and wax in our candle lab.

Safety is a non-negotiable when it comes to making candles. Every single product we sell is triple-tested during our candle creation process. After all, we are playing with fire!

2. You'll deal with us directly, not a customer service agent.

If you have custom candle orders, you'll talk directly to our lovely owner, Tanisha. We pride ourselves on building personal relationships with our customers and look forward to connecting with you!

3. Create custom candles that are handmade for your unique client base.

Our wholesale candles come in many different scents and vessels, from calming aromatherapy to nostalgic "Fruity Morning."

4. We offer accessible minimum orders and a quick turnaround time.

We're a local business and understand that minimums and turnaround times need to be reasonable for the clients we serve.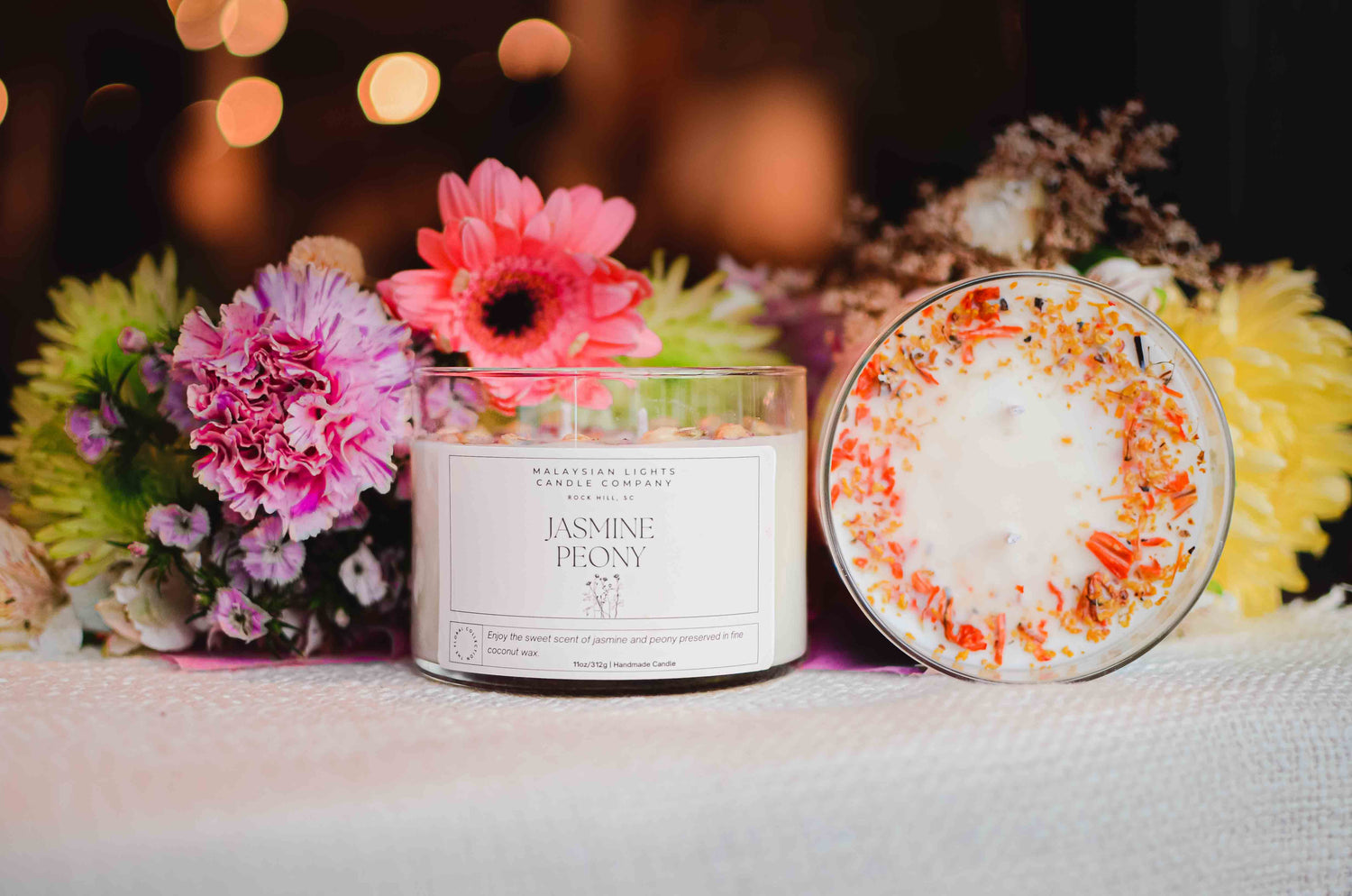 How can you become a Malaysian Lights wholesale client?
Let us add to your incredible store inventory and buy from our artisan candle inventory!
If you're within 30 miles of Rock Hill, South Carolina - please reach out to us by e-mail.
If you're a national retailer, please shop our online wholesale market on Faire.
E-MAIL US
Why shop on Faire?
Flexible payment terms.
Buy now on Faire and pay up to 60 days later—interest-free.
Free returns on opening orders.
Faire gives retailers a prepaid shipping label in case you'd like to send products back.
$100 off your first order and 1 year of free shipping.
All the more reason to shop!