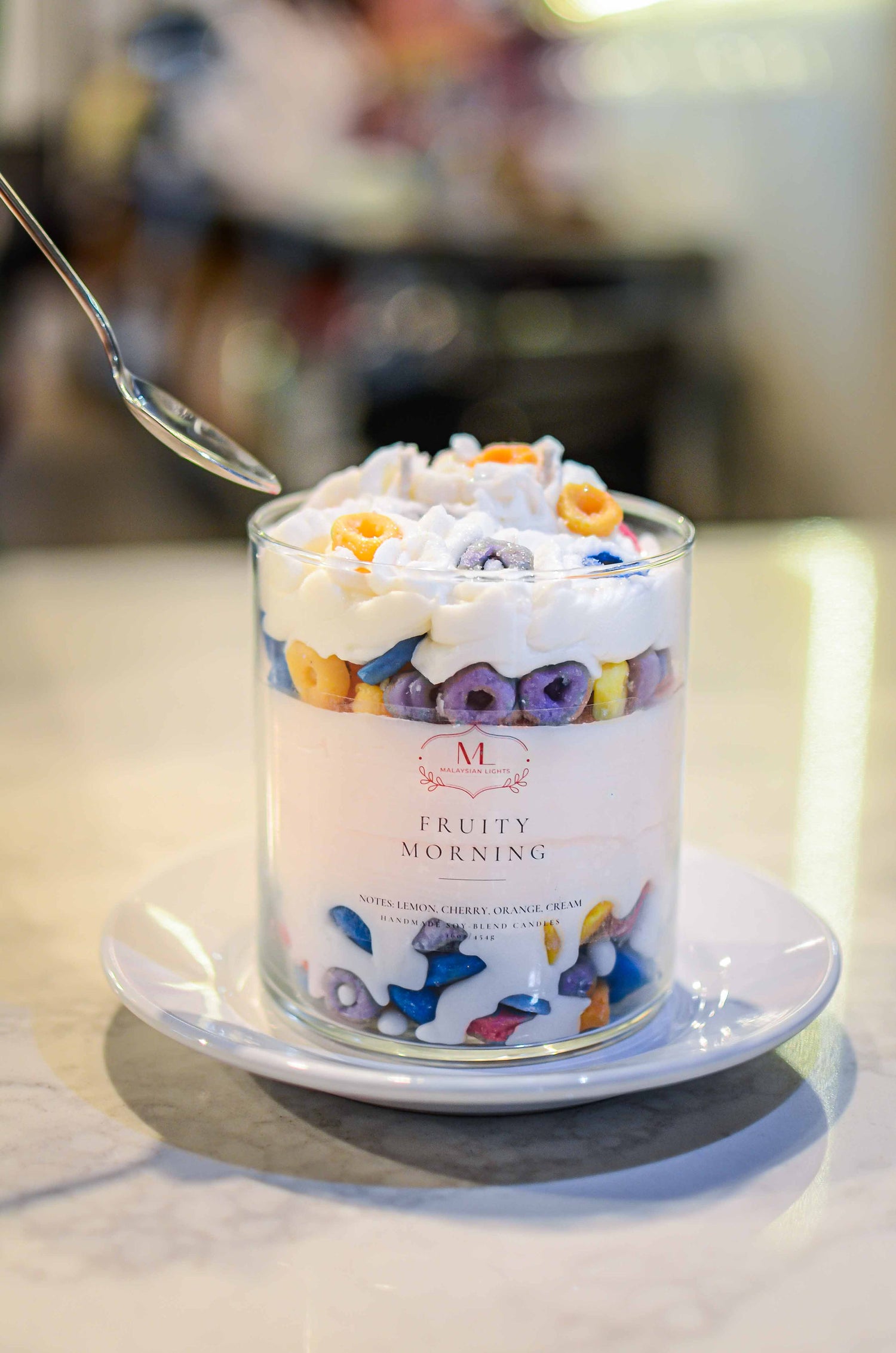 Our Process (it's down to a science!)
Our founder, Tanisha Burke is like a candle-maker meets creative scientist.
Take our "Fruity Mornings Candle" for example:
Tanisha got the idea from watching her niece eat her favorite cereal.
She then tests, mixes and blends fine oils until she matches the fragrance.
Next, she plays with waxes, scoops and molds until the find the perfect match for shape and texture.
And finally, Tanisha triple tests each candle for quality, safety and the perfect scent!
LEARN MORE ABOUT TANISHA
Our candles are made with quality and safety in mind.
Non-toxic, pure ingredients

We only use non-toxic and high-quality oils, waxes and wicks.

Thoroughly tested for safety

We treat our candle studio like a safety laboratory. Each candle is triple tested in-house.

Reusable Containers

We'll show you ways to recycle and repurpose your candle containers.

Client-Approved Quality

Our final test is getting the green light and thumbs up from the customers we know and love.